11/01 Landkunst op de Zuiderwaterlinie

Excited to announce that I will be participating in 'Landkunst op de Zuiderwaterlinie. A project from
Zuiderwaterlinie
, KunstLoc Brabant and the Landschapstriënnale 2021. The upcoming months I will be researching the landscape of Heusden, a village in Noord-Brabant. More information will soon come your way.
When:
20 April
07/10 Graduation Show Photography, Film
& The Digital


When:
7/11 October 11:00-17:00
7/16 October 06:00-00:00

Where:
Stokvishallen
Insdustriekade 15, Breda
Breda Station
Gravinnen van Nassauboulevard 24, Breda


14/10 Online Talk: ST.JOOST x BREDAPHOTO

For this event me and other students of the department Photography, Film & the Digital wil have a talk about our graduation work, what our future will be like and the perspective we have after graduation. 'Storytelling is an important value for the newly graduates as well as BredaPhoto. How do we tell stories nowadays? And how important is a platform for young makers and vice versa?'
The evening will be moderated by Marc Prüst. You can join in online on
nowshow.nl
When:
14 October
16:00-18:00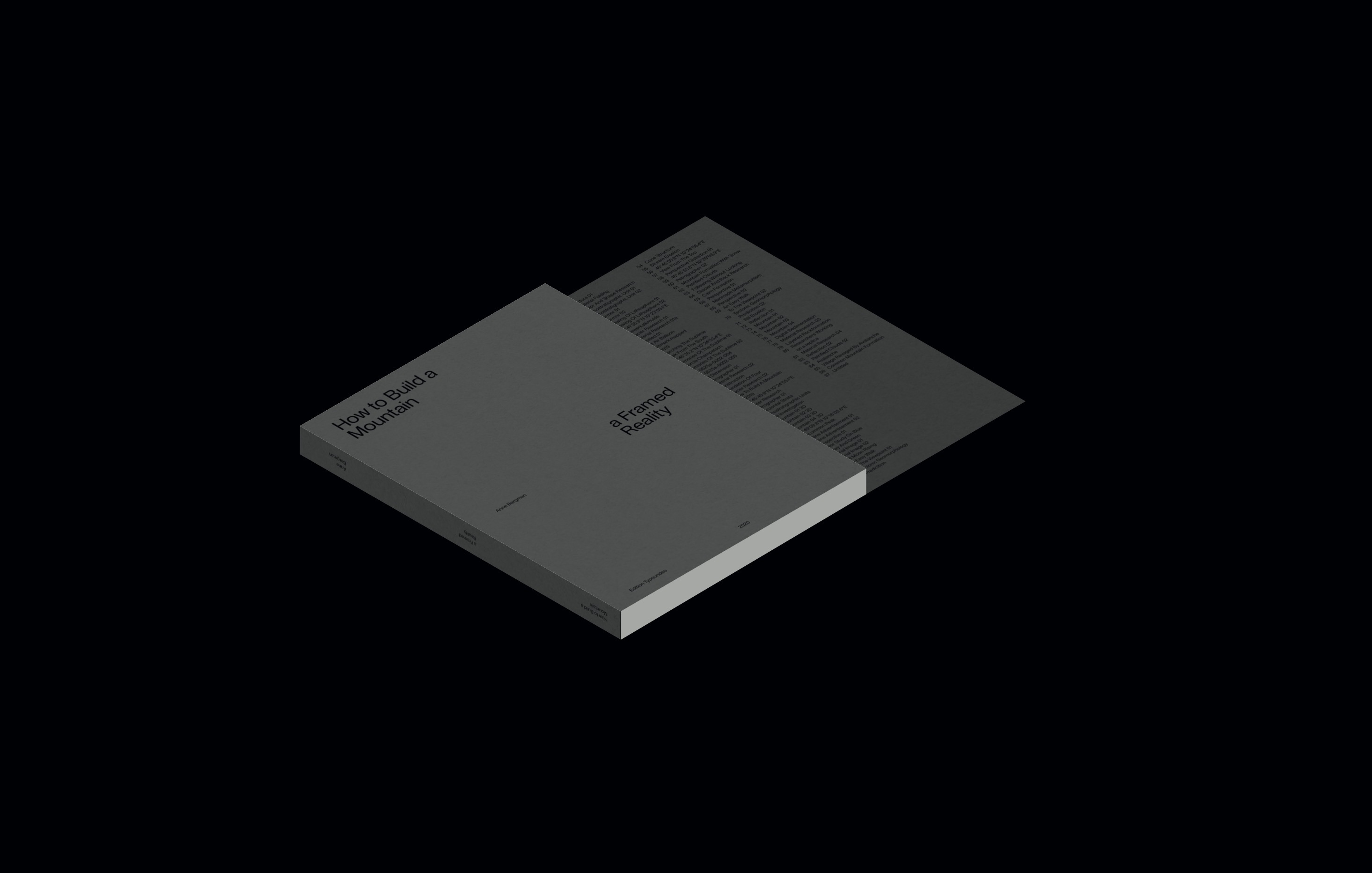 10/10 Book Launch

During the
Graduation Show NowShow
there will be the official Book Launch of my first publication
How to Build a Mountain: a Framed Reality
.
The Book Launch will be on Saturday 10/10 at 14:00
If you donated at my crowdfunding and still receive a reward, you can pick it up at the Launch. If you won't be able to be present at the Launch, no worries you can visit and pick up my book during opening hours.
Haven't donated but you do want the book? You can buy my book
online
or in store during the Graduation Show. I hope to see you there!
Opening hours:
7 – 11 October, opening hours
11.00 - 17.00
Stokvishallen: Industriekade 15, Breda
29/05 LocalHost

I am participating in the
Full House LocalHost gallery
05/20-07/20
A growing exhibition created during the Coronacrisis by Drew Nikonowicz. Localhost is a tangible and miniature exhibition space. Using a modified open-source telepresence rover, you can access and navigate through the exhibitionspace.
Current gallery hours are:
Monday - Saturday
05:00pm - 01:00am
05/03 Article about my project online
The Hike gave me the opportunity to write something about my project for their website. The article is about my love for the mountains and my motivation to start this project. Have a look at the article and their website. (Dutch only)
The Hike ︎︎︎

01/02 Crowdfunding Voordekunst
How to Build a Mountain
is a photography project born out of my love for both the mountains and photography. It will be my first photography book. In this project I search the perfection of the mountain landscape, I ask myself if this still exists, and I ask how photography has influenced our view of these sublime mountains. To make this book a reality, I need your help!
Information and funding
︎︎︎
29/07 Starting my graduationproject in Switzerland
For the next 30 days I will be spending my time in Switzerland. I am going to volunteer work in a Hotel up in the Mountains and I am going to start my graduationproject. If you want to stay up to date follow my
instagram.